On 15 December 2014, our church team left Nadi to do some outreach work with a Hindi Speaking church in Labasa. Two of our church mission team members had already left and were waiting for us in Labasa whilst the rest of us were to reach Labasa on 16th December 2014.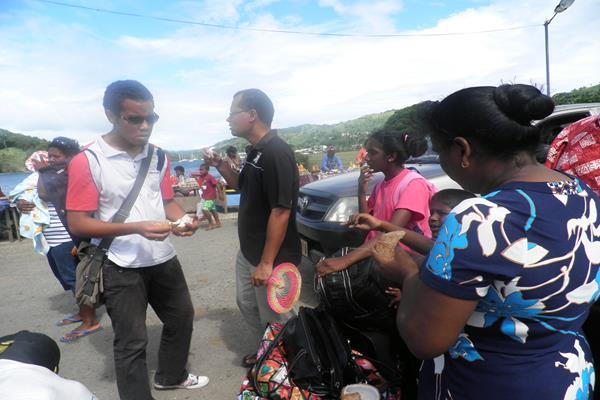 We arrived in Savusavu on Tuesday and were picked up by Pastor Immanuel of Cornerstone AOG who arranged, after lunch, for one of his elders to drive us by mini-van to Labasa.
After we reached our base in Vunivau, Labasa , we had a rest on Tuesday night and then started outreach work in the Bangladesh area of Bulileka on Wednesday. There were 2 teams on the first day (Wednesday) with 4 people in each team. Then on the 2nd day (Thursday), there were 3 teams with 3 people in each team. We went from house to house sharing the Gospel and ministering in prayer. The reception we received from each house was tremendously gracious and welcoming. No wonder, Labasa is known as the Friendly North.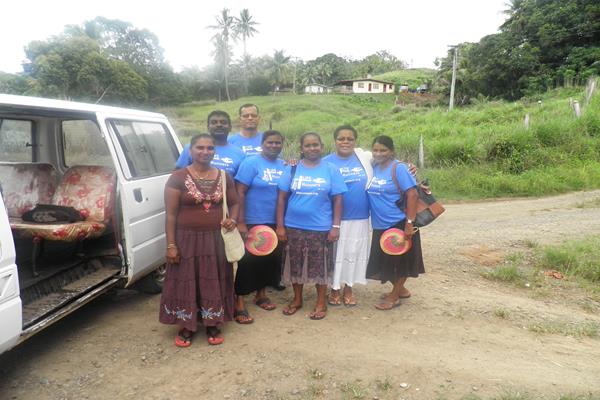 On the second day, the team members wore the Liferunners T-shirts to bring awareness to the importance of preserving the life of the unborn. One of the team said that a butcher in town asked about the t-shirts and what it meant. The team was able to explain the importance of preserving the life of the unborn. The butcher then told the team that there are abortions being done in Labasa and we should share our message to the "young girls" (his words) in Labasa.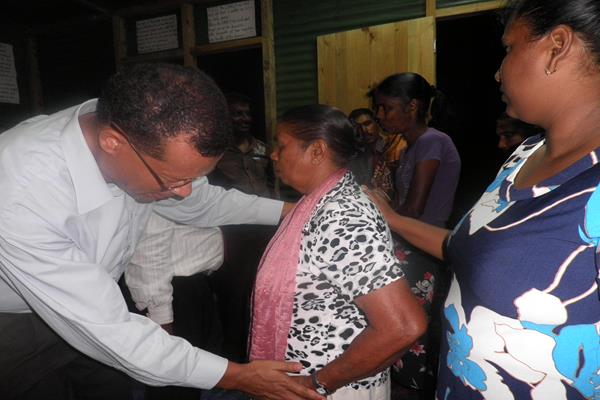 On the 3rd day (Friday), we were able to visit a few homes as well in which we heard a powerful testimony from a young woman named Pritika Narayan. This is a brief summary of her testimony…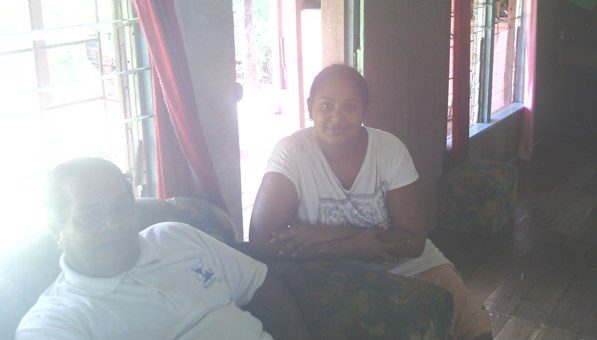 She had been diagnosed with a form of blood cancer and was growing weaker as days went by. Then a person who had been a mental patient at the St. Giles Hospital told her about Jesus. One day as she felt an attack on her body by the devil, she remembered what she had been told by the mental patient about Jesus and so she cried out to Jesus to help her. She said that immediately she felt the devil leave.
After that she started praying to Jesus and she said that she started getting stronger until she felt totally well and healthy. After that she told her parents that she didn't feel sick anymore but her parents insisted that she go to India to get checked and then treated at a hospital there. So when she went to India with her parents, the doctors at an Indian hospital checked her thoroughly and then informed her parents that she had no sickness and was healthy and well.
After that she committed her life to Jesus and has been serving him ever since. She is married with a son.
What a blessing to hear this kind of real-life stories from people who have experienced the reality of Jesus in their lives.
On Friday and Saturday night, our team attended the wedding celebrations of our former church youth leader, Priya Singh, at her home in Batinikama, Labasa. She married Pastor Lasaro Ratu. The team also helped with the singing during the wedding on Saturday night.
Finally after a busy week, most of the team left Labasa by Bus for Savusavu on Sunday 21st December and then by ferry to Suva.
We are so grateful to those who supported our trip with their prayers and financially as well. God had provided for every part of our trip and we were amazed in how everything fell into place so easily.