Galatians 3:13-14
"Christ has redeemed us from the curse of the law, having become a curse for us (for it is written, "Cursed is everyone who hangs on a tree"[a]), 14 that the blessing of Abraham might come upon the Gentiles in Christ Jesus, that we might receive the promise of the Spirit through faith."
Christ has redeemed us from the curse of the law. To understand this, we should look at what the curse of the law is.
Deut 28:16- Sad and Depressing Picture of the Curse of the Law
Barrenness, sickness, poverty, destruction, hopelessness, famine, hunger, oppression, slavery, bankruptcy, loss
It took another Sad Picture to give us Divine Turnaround. The picture of Jesus dying on the cross is a terrible picture of great suffering and shame. That's what a picture of a cursed person looks like.
With the sad picture of Jesus being cursed in our place, the Bible gives us pictures of what our redemption should now look like. Now we are blessed instead of cursed. We are NOT barren, bankrupt, oppressed, sick and poor.
Aspects Of redemption
Location
Identity
Inheritance
Assignment
1. Location
Ephesians 2:6 "And hath raised us up together and made us sit together…"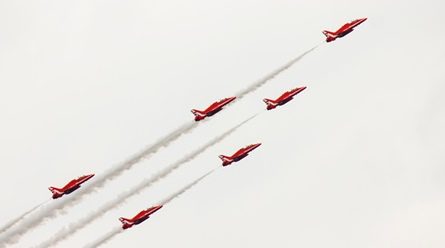 Before we met Jesus, our address was in the world (Nadi, Votualevu, Solovi, etc) and everything we did was connected to the world. But now our address has changed. We are now located in Heaven. That's our address. "YOUR HEAVENLY LOCATION KEEPS SATAN IN DEFEAT"
At our new address, satan cannot have access to our lives. He remains defeated at our feet. So one of his main tactics is to bring us back to operate at an earthly, worldly level. Unforgiveness, bitterness, living for worldly pleasures and all kinds of sin opens the door and gives satan and his forces the access to attack our lives. "Give no place to the devil" Ephesians 4:27
So choose to live a holy and pure life before God. Be sensitive to sin around you and fear the Lord in every area of life. Live by the Word of God, not by your own feelings and desires.
Jesus redemption has taken us from under satan's power to Jesus Kingdom (Col 1:13)
2. Identity 
It is very Important to know who you really are. First – It will make you spiritually strong. Example – Before He started His ministry at His baptism, God spoke, "This is my beloved Son" (Matthew 3:17).
Then just before He was crucified, God again spoke from heaven, "This is my beloved Son" (Matt 17:5) So when He needed strength, He remembered the words of His Father, "This is my Son" and this strengthened Him to carry on.
Remembering your identity as a child of God, strengthens your faith and confidence.
Secondly you have spiritual authority over satan and every demonic spirit. "No more servants but sons of God" Gal 4:4-7. All people under the law were identified as servants. They were very limited in their relationship to God. Even angels were servants (Hebrews 1:14). So in the old testament, there was no show of absolute authority over demons because everyone carried a servant spirit.
If demons are fallen angels or something similar, then it is very hard for servants to cast out servants without a higher level of authority and power. But a child of God has more authority than a servant under the law. When we surrender our lives to Jesus and accept His lordship over our lives, we become children of God.
So knowing who you really are now in Christ will open doors for greater authority and prosperity.
3. Inheritance – Mark 10:29-30
We have a great inheritance that is awaiting us in the future. When we die, we will enter heaven and enjoy a life of great peace, joy and rest in heaven and later on earth in the new Millennium Kingdom of Jesus – Rev 21:4 "There shall be no more death, neither sorrow nor crying".
Apart from the future inheritance, we will also enjoy provision and blessings here on earth right now in this life. Mark 10:29-30 "But he shall receive an hundredfold now in this time".
So when you lack money or things, you can claim your inheritance from your God. You can pray and expect God to meet your needs. But prayer on its own is not enough. You need to obey the bible fully to prosper fully. So if you tithe and prayer, then your prayer will make great impact in heaven. If you forgive and pray, then your prayers have great impact in heaven and you will receive your inheritance.
But if you don't obey God fully and then just pray, you will not impact heaven and you will struggle with your inheritance.
 4. Assignment
Ephesians 2:10 "We are his workmanship created in Christ Jesus unto Good Works…"
We are redeemed for God's purpose. If you want God's anointing for your life, you have to know His plan for your life and then follow that plan without wasting any time. YOU DON'T DESIGN YOUR PURPOSE, YOU DISCOVER YOUR PURPOSE.
And you discover your purpose through redemption. Redemption is the open door to your purpose. Before you were saved, you just carried on for yourself. But now you live for God.
Don't waste your life. Pursue God's plan for your life. Fasting is a wonderful tool to help you discover your purpose. If you want God's blessing on your life, don't copy someone else or try to follow your feelings. Find out God' plan and follow it and God's redemptive blessings will flow upon your life.
If you just do your own thing, God doesn't have to bless you. It's like someone who comes to my house and washes my car without me asking him to do it. I will thank him but why should I pay? There was no contract or agreement for him to come and wash my car.